Mary Blackburn
Mary Blackburn
A big smile and hello from Mary!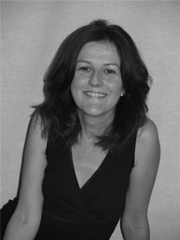 I'd like to share with you a taster of my views on self-discovery which have been inspired by the work that I do for Simply Changing as well as from the Simply Changing Diploma in Coaching that I undertook in May 2009.
For any person to feed an addiction for personal growth and development they need a recipe of ingredients rich in nutrients that provide the right kind of nourishment for the traveller embarking on a journey of self discovery. For me, escaping to an early marriage starved me of these essential ingredients and eventually dulled my senses and stifled my sense of purpose and vision.
Although I had no idea at the time, the catalyst for starting my own delayed journey of self discovery began one Saturday afternoon in April 2008 when I was asked to become part of the team at SimplyChanging. A gut feeling and instinct told me that I had to be a part of the ethos – getting the best out of life for you, with simple techniques to get you to where you want to be. I was hooked! Surprisingly, even though I had never been involved in anything remotely like this in the past, I instinctively knew this was the right way, and that I was pointing in the right direction, this time, as if map and compass had been handed to me!
Yes, there are two paths you can go by, but in the long run it's never too late to change the road you're on......

Led Zeppelin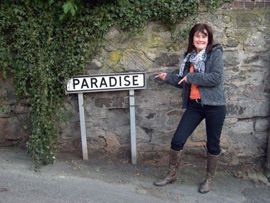 For me these words from Led Zep's infamous 'Stairway to Heaven' track echo where I am in life today and what can be achieved if we are prepared to start listening to those inner voices which tell us so much about ourselves. So, if like me, you want to break the habit of stopping for a 'snack' every so often to procrastinate at the crossroads, I encourage you to take your foot off the brake, take either a left or a right turn and accelerate towards the 'other' path before the road closes and you are diverted.
Today and everyday, I'm free-wheeling on the 'highway' and I want to play my part in putting SimplyChanging on your map and signposting the way for you too!
Feel free to contact me at mary@simplychanging.co.uk, I'd love to hear from you!
Mary X