NLP Practitioner Certificate
NLP (Neuro Linguist Programming)
Become confident & skilled in NLP
We are a leading provider in Coaching with NLP and our programmes will enable you to understand and apply NLP with confidence and skill.
We have been asked by the National Council of Psychotherapists to head up their Guild of Coaching and NLP because our programmes are:
Accessible
Based upon practical application of skills
Easy to learn
Well supported
Dynamic and energetic
Learner focused
Structured around application of learning
Our Highly Effective Style of Training
Our style of training is highly successful and therefore highly effective and this has been recognised by the NCP, something we here at Simply Changing are really proud of.
The Simply Changing NLP Practitioner Certificate is now accredited by:
IGCNLP (International Guild of Coaching and NLP)
NCP (National Council of Psychotherapists)
Giving you professional accreditation and your clients peace of mind.
We have presented the content of the programme using the NLP terminology - you will understand this fully as you progress through the programme, getting more and more familiar with each NLP term and what it means, day by day!
NLP Practitioner Certificate - Content
NLP Therapy Model
NLP Communication Model
Present to desired state model
Perception and Reality
Prime Directives
The Pillars of NLP
RAS
Representational System
NLP Presuppositions
Eye Accessing Cues
Association and Dissociation
Using sub modalities
TOTE
NLP Communications Model
Anchoring
Perceptual Positions
Well Formed outcomes
Meta Programmes
State management
Congruency and incongruence
Rapport Building,
Chunking – and the hierarchy of ideas
Reframing
Developing Strategies
Time lines
Stacking, Chaining and Collapsing Anchors
Chunking
Swish Pattern
Phobia Cure
Like to Dislike
Parts integration
NLP Master Practitioner Certificate - Content
NLP and Neurology
Sleight of Mouth
Quantum Linguistics
Values and Beliefs
Nested Loops
Complex Meta Programmes
Hierarchy of Ideas
Modelling
Gestalt in Emotions
Ideo-motor Signals
Hypnosis
MBTI
Cartesian Co-ordinates
Hypnosis
How we deliver our programmes
We run our programmes through webinars these are real time sessions
You apply your learning with volunteer clients
We have weekly webinars – giving us time to apply our learning
There is the usual high quality online materials with video footage (as with the coaching programme)
You produce evidence of your practical skills
All webinars will be recorded as usual so you can listen again at any time
Dates of the programme
NLP Practitioner Certificate
TBA
NLP Master Practitioner Programme
16th February 2017 - 8th June 2018
Thursday evening 6.30pm - 8.30pm
How NLP is Important to me
NLP has quite simply changed my life. I've been practicing NLP for over 20 years now and teaching it for over 13 years and it has enabled me to manage all things in my life, both big and small. Judge for yourself what you believe are the biggies!! :
Blasted away my fear of spiders
Mastered a debilitating fear of riding after an horrendous riding accident
Transformed my emotions after my beloved husband had an affair
Managed my family business and increase turnover from £800k to £2.4m
Developed my own business as a leader in the field of Coaching and NLP
These are just some of the benefits I have personally gained from understanding and utilising NLP techniques.
Don't just take my world for it! Let's hear from Susie about her experience of the Simply Changing NLP Practitioner Certificate
Susie works in the employability sector and is already utilising her NLP skills there, not just with her clients but with her team too. One of the NLP strategies she loved was 'like to dislike' and she successfully used this to overcome her craving of crisps. She's shared that strategy successfully with a work colleague too. You see NLP can be interesting, diverse and fun too! Well done Susie!!
If you fancy a bit of a giggle, here's another video testimonial with outtakes!!
So, what is NLP?
I believe the best way of describing it, is to share with you that NLP is really about gathering 'excellent behaviour'. Noticing what others do brilliantly and then applying that to ourselves so that we can do things brilliantly too. Our NLP Practitioner Certificate will enable you to do just that!
Our NLP Programmes will enable you to look inside yourself to how you experience things 'internally'.
Here at Simply Changing, we decide where we are in our lives currently and where we want to get to and then we enhance how we think. Enhancing our thoughts means that we get rid of anything that holds us back, you know the nagging doubts, the fear of failure, all those things that get in the way of being who we can be.
Perhaps you can think of NLP in this way. You have things you do brilliantly and I'm sure you admire other people for their brilliance to. What if you could combine that brilliance? What difference would that make to your life. Well if this makes you curious, then NLP is likely to be for you.
Our Philosophy of NLP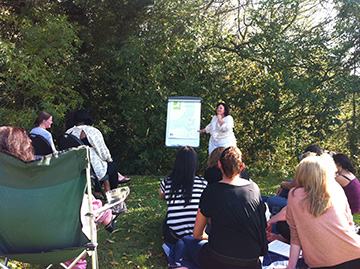 How are we different? We focus on ensuring that you understand what you are doing with NLP. We present the course content in a way which makes it really easy for you to understand and apply. You can have confidence that you will know what you are doing and why you are doing it.

Here's an example of what we mean. If you are baking a cake and it sinks in the middle, do you know what to do to make sure this doesn't happen next time? There are so many variables involved such as temperature, strength of flour, air in the mixture etc. I believe this question is really important because in NLP many training companies work with strategies. We work with the ingredients, so that you, the practitioner, understand exactly what is happening all of the time and you therefore know what to do to bring about a great outcome.
In our process of training you will understand what's happening and be able to understand how that strategy (recipe) works. You will understand the component parts so that if your cake sinks in the middle (which means the person working with you doesn't respond as you thought they would) then you will be confident and skilled in handling this so that they achieve a positive outcome. This means you achieve a positive outcome too!!
Here's what Lydia said about her experience on our programme
"The pace and structure is a good mix of theory, demonstrations and practical exercises. Keeping all participants safe is a priority of Simply Changing. You are held in positive regard by all facilitators which allows you to be who you really are and explore that."
Come and join us spread this amazing approach with the world .
Louise xx
NLP Practitioner Certificate