How To Coach Using Horses
1 Day Course - How To Coach Using Horses
An Ideal Opportunity For Your CPD - Continuing Professional Development
Working with horses in Coaching is simply brilliant. More and more people understand the power of Coaching with Horses and are aware of the great understanding that can be achieved. Breakthroughs of understanding and perspective happen, often really quickly. Coaching with horses can lead us to work with both individuals and with groups.
Here are some of the Coaching goals we have worked on with individuals:
Weight loss
Confidence
Developing the ability to prioritise
Here are some of the Coaching goals we have worked on with groups:
Leadership skills
Credit control
Communication in teams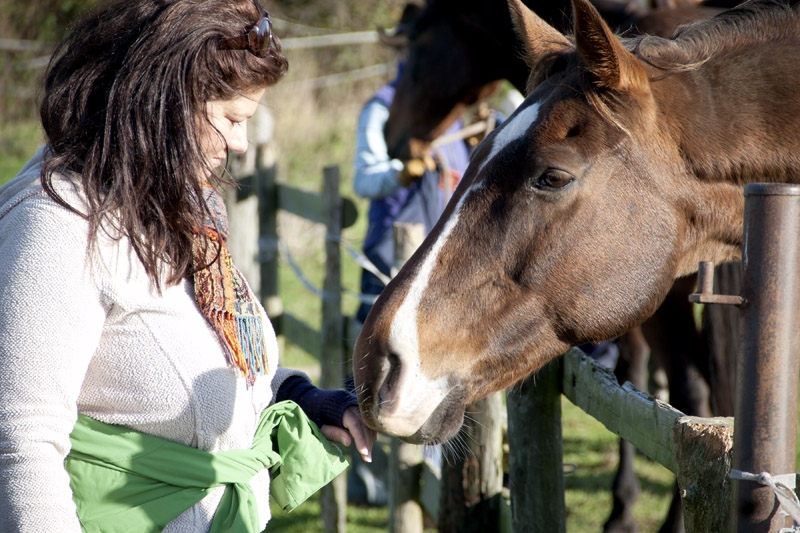 Our quest to understand our horses has led to a quest to communicate more effectively with them. This, in turn, has led to a deep understanding of what it takes to communicate well with them.
The process of re-training my horse, Monty, through Natural Equine methods has been very rewarding. I have been privileged enough to experience things from his point of view - his thought processes, drivers and fears etc. I have also been able to experience first-hand how working with horses can offer great opportunities for self-reflection and understanding, a world that mirrors the process of leadership and management development. Just imagine what it would be like for your workforce/colleagues/line manager to have the ability to see things from your point of view and vice versa.
Horses respond to how you are "in the moment" so they give us quick and honest feedback as we initially 'present' ourselves to them and as we change our behaviour. Often as human beings, we are focused on the way in which we rely totally on verbal communication and it's always a surprise to observe just how that doesn't work with our lovely equine friends. Hmmm this alone gives us lots of food for thought.
Horses can also teach us about tuning into ourselves and others with more skill. Horses' sensory awareness is much more developed than we humans and they pick up on incongruence within language and intention.
Coaching with Horses is a tremendous process and we have developed our coaching model on our experience of organisations, people, teams, individuals and our values. This is a rare opportunity to gain experience in coaching at the 'cutting edge'.
In this fabulous day we share with you:
Familiarisation of the bedrock of our relationship with our horses, trust, respect and understanding
Understand the personality of horses
Explore how the motivations, the environment and hierarchy of horses impact on their behaviour
Using horses as a metaphor in the coaching process
Explanation of positive reinforcement in the horses learning and development
What if you are not confident around horses?
Let me reassure you that there is no requirement for you to 'get close' to the horses if you choose not to. That's fine and we understand! If you wish, you can participate fully from a safe distance behind a fence!
Coaching with Horses will give you a great boost of creativity. We offer this world to you. Take it with both hands, and most of all have lots of fun!
Course details
Start and end time – 10am – 4pm
Location - Denby Village Derbyshire
Cost of course (including refreshments and veggie soup for lunch)

£150 plus VAT for Simply Changing Developing Coaches and Graduates
£195 plus VAT for other amazing people
If you would like to join us, then please email me on louise@simplychanging.co.uk to book.
Louise x